14th The Black Box International Theatre and Dance Festival - 2020
Due to the unprecedented situation 14th The Black Box festival will be held on rotation principle until the end of the year. Performances from Bulgaria, Greece, Spain, Italy, Romania, USA, Hungary and the Netherlands will be presented. The festival's partners are Municipality of Plovdiv, Italian Cultural Institute, КCM 2000 Group, Plovdiv Drama Theatre, State Puppet Theatre Plovdiv, Theatre A'part.
PROGRAM 2020
Official opening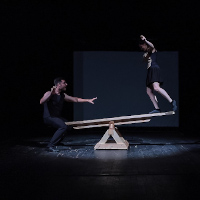 June 8 / Monday /
Plovdiv Drama Theatre, Chamber hall
"Three – a search for aspiration"
Bulgaria
Production of Plovdiv Drama Theatre
"Three ... is a show for the search for aspiration"
Three ... is a unity between theater and dance.
Three ... is man's path to self-knowledge.
Three ... is a metamorphosis.
Three ... is a mystical child.
"Three – a search for aspiration"- the true path leading to self-knowledge. A path that passes through the inner and outer world, similarly expressed through the conscious and unconscious dimension of human mind. The process of self-knowledge goes through both challenges of the internal conflicts of the soul and the trials of communication with the other. Consciousness and wisdom are the most faithful guides in the great challenge leading man to wholeness and enlightenment.
Choreography and direction: Mariana Yotova
Participants: Mariana Yotova, Nikolay Dogramadzhiev, Dimitar Banchev.
Music: Stamen Yanev, Nika Lyubetskaya, Mariana Yotova
Set design: Kostadin Nenov
Costumes: Nadezhda Sizova, Natalia Zhivkova
Multimedia: Georgi Nikolov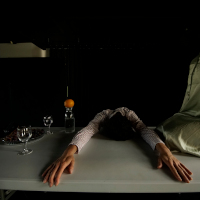 Shoot To Still
aNorange Collective – Netherlands
July 9 / Thursday/, 7 pm
State Puppet Theatre - Plovdiv
aNorange Collective is the artistic collaboration between dancers/choreographers Iris Boer (NL) and Sebastian Pickering (DK/CAN). Taking inspiration from the world of photography, their current choreographic approach is based on using still images within stage performance and movement creation. The two performers of aNorange, who equally share the responsibility of creating/choreographing, find a common ground in a love-hate relationship to the concept of "dancing" - the struggle of wanting to move and make physically impressive dance pieces, while maintaining a strong conceptual and intellectual base.
A picture of a man and a woman at the dinner table. A moment frozen in time with everything but the image itself left to the imagination. Through a play of timing, speed, repetition and alteration of details, aNorange collective brings to life a series of photographs creating a live, absurd photo album, aiming to trigger the personal imagination and associations of the audience. "Shoot to Still" is a result of aNorange Collective's ongoing movement research concerning still images in movement and choreography.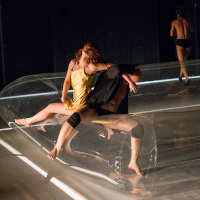 FEAST
Compagnie Pal Frenak /Hungary / & Studio M /Romania/
Date and time of the event: TBA
Italy in focus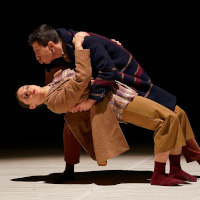 Amuninni
Ocram Dance Movement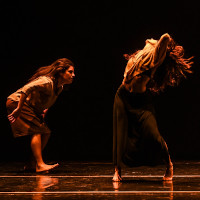 Sud
BREATHING ART COMPANY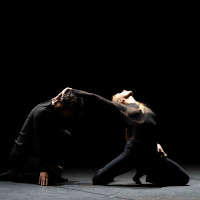 The Blue Hour
ARKE' CONTEMPORARY DANCE COMPANY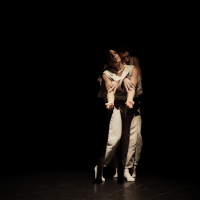 The Host
Brian Scalini
Date and time of the event: TBA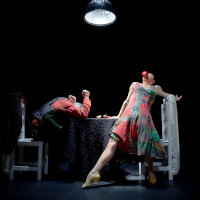 Cracks in the water
Girasol Flamenco – Spain
Date and time of the event: TBA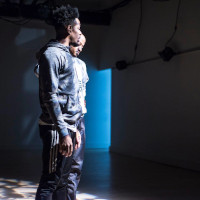 aMoratorium
J'Sun Howard – USA
Date and time of the event: TBA
Representaton of Hungarian Cultural Institutе – Sofia and Laslo Nagi Museum – Smolyan
Date and time of the event: TBA