11th Annual Black Box International Theatre and Dance Festival 2017
The 11th annual Black Box International Theatre and Dance Festival will be held from May 31 to June 6, 2017, in Plovdiv. The seven-day festival features 16 international and Bulgarian works in the fields of theatre and contemporary dance. The festival's partners are the Bulgarian Ministry of Culture, Municipality of Plovdiv, Embassy of Israel, U.S. Embassy, Embassy of Belgium, Austrian Embassy, Italian Cultural Institute, National Culture and Arts Foundation – Taiwan, Plovdiv Drama Theatre, State Puppet Theatre - Plovdiv, U P.A.R.K Gallery, "Rorschach's inkblot" Club, Dance Station Plovdiv, Ivan Vazov Language High School and Plovdiv 2019 Foundation.
2017 PROGRAM
OFFICIAL OPENING
May 31 (Wednesday), 7 pm
Chamber Hall – Plovdiv Drama Theatre
Joséphina – ChaliWate Company – Belgium
Directors and performers: Sandrine Heyraud and Sicaire Durieux
Dramatic criticism: Katya Montaignac
Setting: Karine Galarneau and Thiebault Vanden Steen
Lights: Frédérick Gravel and Jérôme Dejean
Sound: Nancy Bussieres
Stage management: Jérôme Dejean or Isabelle Derr
In Joséphina, a man and a woman cross paths. From flashbacks to disturbing dreams, from scattered memories to obsessive desire, the spectator is free to piece together the puzzle of a dreamed relationship, or of a relationship that no longer exists, the story of a shattered or idealized couple.
Awarded three coups de coeurs at the Vue sur la Relève Festival in Montréal, Québec, in April 2009, voted best performance at the Festival Internacional de Teatro Nuevo Leon in Monterrey, Mexico, in August 2011, it also received the audience award at the Feria Internacional de Teatro y Danza de Huesca, Spain, in October 2012 and was listed for the Prix de la critique 2013 in Belgium, in the "Discovery" category.
" …With Joséphina, we understand more clearly why one "falls" in love, and all the delicious agony that comes with the fall. (…) Impossible not to fall for it! (…) We leave the theatre with an invigorated imagination and the wish to experience love as a passionate dance." - Catherine Makereel, Le Soir
Since the beginning in 2005, the Chaliwate Company has worked on creating shows, researching and transmitting the arts of movement. Each show is the result of an exploration of the artistic and acting principles specific to gestural arts, but also of ways to allow these art forms to meet other forms of stage art such as circus, dance, or object theatre.
This guest performance is supported by the Belgian Embassy in Bulgaria.
June 1 (Thursday), 7 pm
Chamber Hall – Plovdiv Drama Theatre
Contemporary Dance Program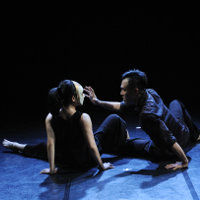 iShade – Jade Dance Theatre – Taiwan
The choreographer, Eddie Chun-hui LIN, got his inspiration from the frauds of food enterprises and the scandals of politicians. The truth becomes untouchable and people got lost in the mass of lies and deceitful packaging.
In iShade Eddie Chun-hui LIN tried to weave a scheming web on stage to show the wrestle between the good and evil of human nature.
"This work is a virtuosity of Chun-hui LIN with his choreography and physical expression" - CHOU Chieh-mu, Taiwan dance critic
Jade dance Theatre (JDT) was founded in 1997 by Artistic Director, Jade Bi-Yu Hua. Her works is about the continuance and innovation of Eastern traditional culture, as well as taking risks to collaborate with experimental music, new media and fashion. Her artistic principal is to let the dancers and audience achieve the balance of body, mind and spirit by her unique body aesthetics.
JDT provides the platform to young choreographers to bring the fresh flavor to company. The platform produces small but delicate repertories, which reflect the current social issues on stage. Eddie Chun-Hui Lin is one of the choreographers who works with JDT most often these days. From 2011, Eddie started his choreographic journey under the platform. His works presented his precise observation of society by humble, gentle but strong speech. He likes to use the open attitude and sense of humor to bring the theater and real life closer.
This guest performance is supported by the National Culture and Arts Foundation – Taiwan
Before Sunrise – InTW Studio – Тaiwan
Choreographers/Dancers:Hsiao-Wei Hsieh & Hsiao-Ting Hsieh
Before Sunrise, is inspired by the Sunflower Movement, which happened in Taiwan in March 2014. Students occupied government buildings to protest the trade agreement under-the-table between China and Taiwan.
InTW Studio was founded in Taiwan in 2016. InTW, the predecessor of InTW Studio was established by Hsiao-Wei Hsieh and Hsiao-Ting Hsieh in New York in 2013. 
InTW produces thoughtful, poetic and ambitious dance productions and take human themes into choreography. The dance language in their choreography is rooted in Hsiao-Wei & Hsiao-Ting's own culture, modern dance training, movement analysis by Rudolf Laban, Baji Chuan, a form of Chinese Kung Fu, and their fascination with storytelling. 
The venues that have hosted their works include prominent festivals and showcases in New York City and London. InTW was also granted artist residency by various programs in the US, including Djerassi Resident Artists Program in CA, CUNY Dance Initiati-ve, the Field Artist Residency Space, and TOPAZ ARTS artist residency program in NY. InTW has been selected to be the resident dance group in the Queens Campus of CUNY. In the same year, InTW was awarded the Helen L. and Peter S. Being Fellowship in California.
This guest performance is supported by the National Culture and Arts Foundation – Taiwan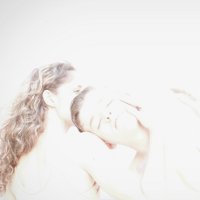 360º – iMEE Dance Company – USA
(additional performance on June 4 and Contemporary Ballet Master Class on June 3)
Choreography by: Spencer Gavin Hering
Dance Artists: Jack Wolff, Melanie Martel and Andrea Dawn Shelley
iMEE (iNFINITE MOVEMENT EVER EVOLVING) dance company presents 360º, a multidisciplinary world premiere contemporary dance work created by iMEE Co-Founding Director, Spencer Gavin Hering. This body of work will demonstrate the company's flair for dramatic story telling, high octane movement vocabulary and a collaboration between the medium of film and dance.
Inspired by the Fibonacci sequence in nature, 360º revolves around the journey of two souls who are connected in life through the spirit of the Golden Ratio. An intimately oriented dance between two souls intertwined by 360º of self, transcends all sexual and gender orientation, generational categorizing and religious, spiritual beliefs.
iMEE was co-founded in April 2009 by nationally acclaimed dancers and choreographers, Spencer Gavin Hering and Andrea Dawn Shelley. iMEE is a professional touring company dedicated to presenting innovative, original contemporary dance works created by emerging and established choreographers, featuring acclaimed guest artists from around the world. Incorporating a range of visual and performing artists in original works through multi-disciplined collaborations, iMEE looks to enrich communities culturally by continually providing programs that are captivating, passionate and energetic. Since inception, the company has presented and shared their vision with audiences in Southern California, South Florida, New York, Texas, Massachusetts, Rhode Island, Italy and Bulgaria.
Their work was shown in Weekend of Texas Contemporary Dance 2009, 2010, 2011 / FestOval of Dance 2012 / Houston Dance Festival 2011 / McCallum Theatre's 15th Annual Choreography Festival 2012 / The Dance Gallery Festival (Texas & New York) 2011, 2012 / Palcoscenico de Danza 2013 / Boston Contemporary Dance Festival 2014 / Mass Dance Festival 2014 / The Black Box International Festival Theatre & Dance 2015, Great Friends Dance Festival 2015 and Festival International De Danza Contemporanea De La Ciudad De Mexico 2016.
"Through the innovative collaboration of artistic mediums, the artists of iMEE remind us that violins can dance, sculptures can breathe, and dancers can speak." – Erin Smith, CASA Magazine, Santa Barbara, CA.
This guest performance is supported by the U.S. Embassy in Bulgaria.
June 2 (Friday), 7 pm
Chamber Hall – Plovdiv Drama Theatre
Smoke like a man – Solo Performance by Yafit Levi - Israel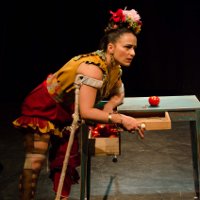 Written and performed by Yafit Levi
Directed by Mickey Yonas
Producer: Shai Gabrielli
Lighting: Amir Castro and Shai Gabrielli
Costumes: Tal Kilshon
Smoke Like a Man is a monodrama based on the life of the artist Frida Kahlo. The physical theater show reveals different aspects of the life of a complex, opinionated, independent and rebellious woman. A woman who broke the social norms, dealt with identity and gender issues from politics to art, and bravely paves the way for many women for the years to come.
Moments after the doctors informed her that her leg must be cut off, Frida runs to her room and locks herself in. Going through an emotional storm and a physical pain, she fills as if the rooms' walls are closing on her, while outside the doctors are pounding on her door, Frida mentally escapes in a journey of reckoning with her sick body and the social conventions she was raised with.
The premiere of "Smoke like a man" was at the Israel Festival in 2015. Since then, the show was performed all over Israel, and in 2016 was shown at the International Theatre Festival in Vladimir, Russia.
Yafit Levi, studied at Haguf Theater (Theater of the Body) School and Stage for Physical theatre, inspired by the method of Jacques Lecoq. She also has theater degree from the Tel Aviv University, and studied playwriting in one of the biggest repertoire theaters in Israel - Beit Lessin Theater .
Yafit Levi works with different Israeli theaters - "Tzavta", "Klipa", "Hakubia", and the theater of Tel Aviv University. 
Her plays were presented at different festivals in Israel - "Art festival of Jerusalem", "Israel Festival", "Women's Festival", "Pride Community Festival" and others.
This guest performance is supported by the Embassy of Israel in Bulgaria.
June 3 (Saturday), 7 pm
State Puppet Theatre - Plovdiv
"Queen of Spades"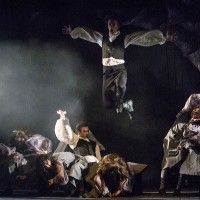 "The passion of playing is the strongest of passions" A.S. Pushkin
Based on the work of A.S. Pushkin
Dramaturgy: Veselka Kuncheva and Inna Bozhidarova
Director: Veselka Kuncheva
Stage Design: Marieta Golomehova
Assistant stage designer: Eduardo Planas Abarca
Cast: Polina Hristova, Eva Danailova,Nataliya Vasileva,Mihaela Andonova,Maria Dimitrova,Plamen Dimov, Velizar Evtimov,Jivko Juranov,Aleksander Karamanov
Photo: Ivan Donchev/Guergana Damianova
Stage and costume design atelier: Gergana Stamatova,Elitza Marinova,Elina Ivanova-Mincheva,Angelina Rizova –Yanakieva, Vessko Garkov,Gergana Mantarlieva,Nikola Bozadzhiev
The card game or the game of fortune. The game we dream of winning and thus achieve happiness, love, fulfillment, power. The game, which whirls the desires within us. This is the theme explored by the team in the performance. The desires which slowly swell, obsess us, obey us and finally swirl us up into their power to spit us out – crooked and monstrous semi human. Or the desires suppressed, hidden, and concealed by fear or insecurity, which let us rehash the grey routine of our everyday existence while expecting the mystical salvation. What becomes of a man crucified between the forces of the darkness and the light?
"Queen of Spades" is a performance for the salvation and the curse, the tearing passion and the false humility.
June 3 (Saturday), 11 am - 1 pm
Boris Hristov Cultural Centre – Dance Station Plovdiv
Contemporary Ballet Master Class with iMEE Dance Company
Infused with contemporary sensibilities and classical ballet, class begins with body loosening floor work and focused core work. Progressing to a contemporary ballet barre, class experiments with range of movement and explores distribution of energy while executing proper ballet technique.  Centre continues to push the boundaries of mind & body through improvisation, challenging phrase work, attention to musicality and the teaching of iMEE repertoire.  Class is taught collaboratively by iMEE Co-Founding Directors, Spencer Gavin Hering and Andrea Dawn Shelley.
June 3 (Saturday), 3-5 pm
Boris Hristov Cultural Centre – Dance Station Plovdiv
Workshop "Contemporary Dance and Bulgarian Folklore" with Dance Company RARA AVIS - Plovdiv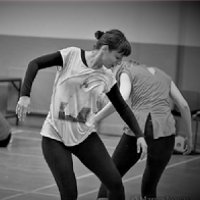 The Rava Avis Dance Company will explore the relationship between Bulgarian folk dance and contemporary dance techniques. During the workshop, folklore moves will be considered and how they could unfold in modern dance. Attention will also be paid to the rich and diverse rhythm of Bulgarian folklore.
The choreographer Dragomir Yordanov will lead the workshop. He is holding a Bachelor's degree in Bulgarian National Choreography and a master's degree in Contemporary Dance Techniques. Dragomir Yordanov teaches Popular Dance Techniques at the Academy of Music, Dance and Fine Arts in Plovdiv.
The Rava Avis Dance Company was founded in 2016 by choreographers Boryana Tengulova, Dragomir Yordanov and Maya Pavlova. The company promotes dance art, development of a good physical culture and stimulates a high level of aesthetic perception among dance communities in Plovdiv and the region.
June 3 (Saturday), 8 pm
U P.A.R.K Gallery
Screening of the documentary film "Helicopter" dedicated to the famous Bulgarian artist Kolio Karamfilov
The film is part of the Bulgarian National Television documentary series "Smart village". The series showcase film portraits of well-known Bulgarian personalities – intellectuals, artists and public figures.
The film is a production of Vip Media Film and BNT.
Writer and Director: Krum Philipov
Cinematography: Ivan Paleykov
Editing: Ivan Paleykov
Creators of the series – Antoaneta Bachurova and Vladimir Lyutskanov will be attending the screening.
June 4 (Sunday), 7 pm
Chamber Hall – Plovdiv Drama Theatre
Contemporary Dance Program
"Suites" –Tomas Danielis – Austria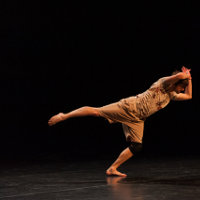 Choreography & performance: Tomas Danielis
Subventions:
Kulturamt Stadt Graz, A9 Land Steiermark - Europa, Kultur, Außenbeziehungen
"Suites" was created with the exceptional physicality of Tomas Danielis in mind. This piece is celebrating ever changing dancing body and its ability to create communication between performer and audience. Danced on empty stage, structured improvisation is alternating and exchanging with a fixed composition. Danielis questions dance as communication medium and its ability to talk profoundly about human being, was answered in this performance dubbed as funny, fresh, innovative and intelligent.
While performing in different companies throughout Europe and becoming an accomplished and diverse performer Tomas Danielis started to create his own work. As choreographer he focuses on the crossover between visual/digital arts and movement/dance as well as development of innovative movement languages for dance performances. His works were presented in more than 20 countries and referred to as innovative, fresh, touching and inspiring.
Tomas Danielis danced with Ardent Body Communication/Frey Faust (France, 1999-2000, 2002-2003), Cie. Felix Ruckert (Berlin, 2000), Cie. W.Dorner (Vienna, 2009-2013), Freyer Ensemble (Berlin, 2011), Granhoj Dance (Aurhus, 2012-2015) and others.
Apart from his work as a choreographer and performer, Tomas Danielis has developed a set of technique and improvisation classes. He is regularly invited to teach classes and workshops at Raffinerie, Jette Brussels, TQW Vienna, Tanzhaus NRW Düsseldorf, Hot Summer Kyoto, Dansehallerne Copenhagen, CODARTS Rotterdam and others.
Tomas Danielis was assistant of David Zambrano and Frey Faust (1998/9 - 2004), Artistic Director of Int. Buehnenwerstatt Tanztheater Festival (Graz, 2011-2013). Since 2013 he is the Director of IG Tanz Steiermark.
This guest performance is supported by the Austrian Embassy in Bulgaria.
"360º" – iMEE Dance Company – USA
(аdditional performance on June 1 and Contemporary Ballet Master Class with iMEE Dance Company on June 3)
Choreography by: Spencer Gavin Hering
Dance Artists: Jack Wolff, Melanie Martel and Andrea Dawn Shelley
This guest performance is supported by the U.S. Embassy in Bulgaria.
June 4 (Sunday), 9 pm
Chamber Hall – Plovdiv Drama Theatre
Program – Plovdiv in Focus
_WръZки_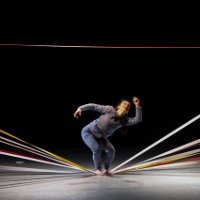 Choreographer and Director: Yanitsa Atanasova
Dancers: Vasilena Shopova, Viktor Alekov, Georgi Naldzhiev, Victoria Ilieva, Yanitsa Atanasova, Svetlomir Angelov
Photography: MariAngela Angiuli
Video: Alex In Thegreenroom
Music: Mattia Cupelli and Kevin MacLeod
The project was created with the support of the National Culture Fund
Ties are a great opportunity to connect. We feel the world differently. We find out what power Love is. We rethink the relationships with our parents. We meet ourselves.
Some of us know how to make a sea junction, others - a triple knot or a self-tightening knot, a rubbing knot, a straight knot, a gibbet, but do we know how to connect without a knot?
The performance _ WръZки _ is an invitation to the world of relationships and dance.
"I, the Lie" - Pantarey Dance Studio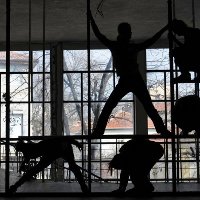 Choreography and Directing: Denitsa Gerginikova and Maria Dimitrova
Dancers: Savina Mitrashkova, Svetoslava Mancheva, Tania Racheva, Maria Dimitrova, Denitsa Gerginikova and Svetlomir Angelov
My life is like a Tetris game. I constantly sort myself out within myself. But there are always new pieces of my own to rearrange.
When I'm tired of filling the gaps, I find seemingly convenient small lies that help me move forward, but they often make me look back.
And in fact, when I win, what do I win?
"If something does not give you a peace, close your eyes, count to ten, wish it never happened… and it really did not happen, hurray! Day after day we swallow another lie ... "- Elif Şafak
"... point. Point of view "- Duende Dance Studio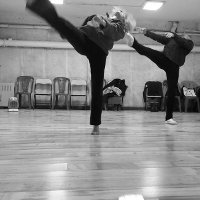 Choreography: Elena Zdravkova
Dancers: Maria Dimitrova, Denitsa Gerginikova, Kristina Slavova, Edit Undjian, Ivaylo Ivanov, Elena Zdravkova
"Once lived a Broad Horizon. But his mother keeps repeating: "Stop dreaming, go down to earth!"
At school, he was instructed to study everything "from here to there" and only as it was written. The Horizon was obedient, doing what he was told… and it began to shrink, shrink until it became a point, point of view. "
June 5 (Monday), 7 pm
Chamber Hall – Plovdiv Drama Theatre
"BLUE EYES BLACK HAIR" - based on the novel by Marguerite Duras "Blue Eyes, Black hair" and extracts from the poem "A letter to Lazarus" by Vladislav Hristov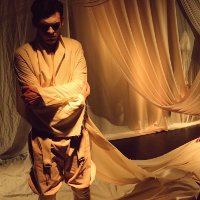 Staging: Irena Ivanova 
Scenography and wardrobe: Irena Ivanova
Wardrobe design: Rafaelа Rafaelovа and Iva Yankulova
Cast: Daria Mitusheva- a woman, Nikolay Markov- a man
With the special participation of Velizar Binev as the Voice in the play
Music: Traditional Indonesian music provided by the Embassy of the Republic of Indonesia
Piano: Snejana Bahtchevanova
A man falls in love with the eyes of a Stranger. A woman takes the stranger away and they are lost in crowd. The man is devastated. He searches for the Stranger. Later he sees the same woman in a coffee shop on the beach, but he doesn't recognize her. The woman resembles the stranger and the Stranger - all three of them have blue eyes and black hair. He offers to pay her so that she would spent every night with him. This is the only way he can hold onto the lost Stranger. She accepts. 23 sleepless nights follow.
Extract from "Letters to Lazarus" by Vladislav Hristov, used in the dramatization of the play
The project is realized with the support of the French Institute of Culture, The Embassy of the Republic of Indonesia, New Bulgarian University and Voice Academy.
June 5 (Monday), 7 pm
"Rorschach's inkblot" Club
"Couchettes" by Alain Giroud
FRACТORIUM DEI Movement Theater - Bulgaria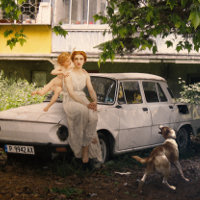 Cast: Petar Zhelev, Lyudmil Stanev
Scenographer: Maxim Petrov
The performance reveals the juggling possibilities with the words' meaning. In seven episodes, the thousand-year history of mankind and its delusions are told.
Only idiots keep one topic constant. But that's because they do not know that thought is racing like a horse, tearing conditional connections and making them colored ribbons. Many things do not look the way we think; therefore global complications are emerging. That's how jazz has arisen. Snow is added to the laughter. Everything is becoming white. We laugh and it's not cold anymore.
OFFICIAL CLOSING
June 6 (Tuesday), 7 pm
Chamber Hall – Plovdiv Drama Theatre
Evening Shadow – TEATROPERSONA Company – Italy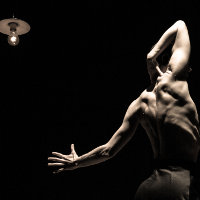 Direction, scenes, lights Alessandro Serra | performed by Chiara Michelini |production Teatropersona | co-production Fondazione Centro Giacometti (Ch), ARMUNIA_Castiglioncello (It) |with the support of the Regione Toscana Sistema regionale dello spettacolo dal vivo (It), Nuova Accademia degli Arrischianti di Sarteano (It), Fondazione CA.RI.CIV. (It)
Evening Shadow takes inspiration from the life and work of the well-known sculptor and painter Alberto Giacometti.
Giacometti succeeded in crystallizing living life in works that tell a story of profound humility. In his works one meets a privileged interlocutor who brings us face to face with an unveiled body endowed with super-human force, heavy as bronze but capable, as Cocteau used to say, of making you think of the footprints of birds in the snow.
On stage, a sole interpreter created from a feminine point of view, inspired by the three women in Giacometti's life: his mother, Annetta, his wife, Annette and the prostitute, Caroline.
Giacometti was one of the artists who best represent the soul of twentieth century.
The dramaturgical structure draws its inspiration from the work of Giacometti: precise forms from which some potential quality of movement can be drawn and investigated, combined with fragments of humanity to be evoked. Giacometti's universe is evoked in a silent and essential recount composed of images and movement. Movement that never corresponds to mere displacement, but rather to a more profound, intimate quality.
It is an account that does not strive to become a reconstruction of the artist's life or work, and therefore refrains from interpretation or judgment. The attempt is to give body to the humanities that emerge so strongly from his works, to the faces and bodies that he would mold or sketch on the edge of a newspaper and that he would encounter in the streets, to the bodies and faces in which we may find and recognize ourselves.
Teatropersona Company was founded in 1999. After an initial interest for the milieu linked to Terzo Teatro and the physical actions of Grotowski, through workshops and masterclasses with international maestros and teachers such as Cesar Brie, Francis Pardeilhan, Maud Robart, Bruce Myers, Nikolaj Karpov and Iben Nagel Rasmussen, the formation of the company focalized on the study of Meyer'hold's principles of biomechanics integrated with the fundamentals of Martial arts. Starting with traditional phonatory techniques, the study of voice was developed through the practice of vibratory and Gregorian chants with Father Emanuel Roze at the Abbey of Sant'Antimo. During recent years the encounter with Yves Lebreton and his Corporeal Theatre method has been of fundamental importance. Teatropersona creates its own productions pursuing continuous and
consistent operations of theatrical research based on the centrality of the actor and the composition of the image. The company presents their performances not only in Italy but also in international tours: Germany, Russia, France, Poland, Switzerland, and South Korea.
This guest performance is supported by the Italian Cultural Institute in Bulgaria.