10th Annual Black Box International Theatre and Dance Festival 2016
The 10th annual Black Box International Theatre and Dance Festival was held from May 31 to June 6, 2016, in Plovdiv. The seven-day festival featured international and Bulgarian works in the fields of theatre and contemporary dance. The 2016 festival's partners were the Bulgarian Ministry of Culture, Municipality of Plovdiv, Embassy of Israel, U.S. Embassy, Embassy of Belgium, Austrian Embassy, Italian Cultural Institute, Cervantes Institute Sofia, Boris Hristov Cultural Centre, Plovdiv Drama Theatre, Ivan Vazov Language High School and Plovdiv 2019 Foundation.
2016 PROGRAM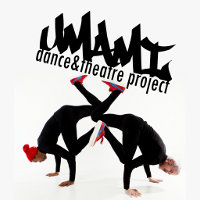 May 31 (Tuesday), 5.30 pm
"BITTER-SWEET" – Umami Theatre & Dance Project – Spain
Open Stage – Knyaz Aleksandar I Str
with Gustavo Hoyos and Jerome Leperlier
Gustavo Hoyos (Spain) and Jerome Leperlier (France) are Bboying (Breakdance) dancers, with big experience in the dance world.
They started to work together in August of 2012 and in December 2013 in Madrid they created the Umami dance duo. Their goal is to transform the streets into improvised stages.
Bitter-Sweet combines Bboying( Breakdance), contemporary dance, acrobatics, theatre and pantomime.
This guest performance is supported by Cervantes Institute – Sofia.
OFFICIAL OPENING
May 31 (Tuesday), 7 pm
"Apartheid" - Opinion Public Company – Belgium
Boris Hristov Cultural Centre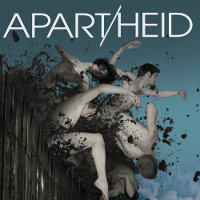 "Apartheid" - an eloquent title, a term sounding in Westerners' ears very burdensome as a synonym for austere policy that advocates the exclusion, segregation and ghettoization.
Company Opinion Public creates this work, processing through little neighborly stories, a deeper problem, the separatism of classes, applied to our societies secretly printed of egalitarianism and dying pacifism.
Drawing inspiration from their personal and professional experience with the Béjart Ballet Lausanne, the members of the Opinion Public dance company are driven by a common desire: to create a distinctive choreographic style.
Choreographer: Etienne Béchard
Dancers: Etienne Béchard, Johann Clapson, Sidonie Fossé, Victor Launay, Arthur Louarti
This guest performance is supported by the Belgian Embassy in Bulgaria.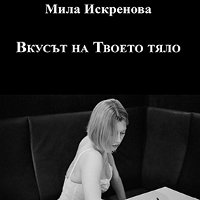 June 1 (Wednesday), 5 pm
"Hermes" Bookstore - Central (str. "Knyaz Alexander I" 43)
Presentation of the books "Anna and The Scarlet Pack" and "Taste of Your Body" by the foremost Bulgarian choreographer Mila Iskrenova published by Scalino (Sofia).
June 1 (Wednesday), 7 pm
"Blood Wedding "- Abrego Theatre – Spain
Solo Performance by Maria Vidal
Chamber Hall – Plovdiv Drama Theatre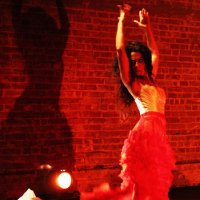 "Blood Wedding " by Pati Domenech based on Federico García Lorca's "Blood Wedding" was created in 2010 in the International Institute of Performing Arts of New York and since then was shown in 32 countries.
Lorca managed to get to a remote theatrical aesthetic audience, introducing the basic problems of Spanish society of the time through farce, comedy, irony and drama which were the result of the most notorious scandals and controversies of time. Just as Lorca did, the Abrego Theatre sets the goal of recreating the story in which the poet was based, producing alive performances that were accessible to contemporary audiences of our time.
In this interdisciplinary show where the singing, flamenco and contemporary dance, acting interpretation and video projection combine, there are three tragic stories that weave together.
Directed by Pati Domenech and Jorge López
This guest performance is supported by Cervantes Institute – Sofia.
June 1 (Wednesday), 9 pm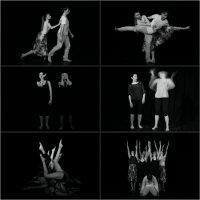 "6 rooms" – a joint dance project - Bulgaria
Chamber Hall – Plovdiv Drama Theatre
"6 rooms" is a joint contemporary dance project created by six Plovdiv choreographers. The project presents works by Boriana Tengulova, Maya Pavlova, Maria Ivanova, Elena Zdravkova and Ivaylo Ivanov, Denitsa Gergenikova and Dragomir Yordanov. Six different points of view dealing with the present, people' relationships and their spirituality.
Dancers: Dragomir Yordanov, Denitsa Gergenikova, Maya Pavlova, Maria Dimitrova, Ivailo Ivanov, Elena Zdravkova, Edith Undjian and Kristina Slavova
June 3 (Friday), 7 pm
"Crazy Glue " - Single Shoe Productions - UK
Inspired by Etgar Keret's short story.
Chamber Hall – Plovdiv Drama Theatre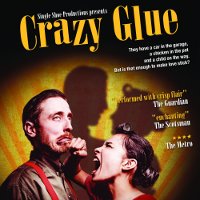 with Filipa Tomas and Bradley Wayne Smith
A Tragicomedy About Loss.
They have a car in the garage, a chicken in the pot and a child on the way. But is that enough to make true love stick?
"Crazy Glue" follows the comedic roller coaster of a couple's romance as they move from the blossoming of first love through to the thornier terrain of married life. Inspired by the physical comedy of Buster Keaton and the madcap absurdity of Looney Tunes, Single Shoe Productions create a fusion of silent film nostalgia and cartoon antics. The captivating cast of two blend vocal sound effects, quirky humour and an evocative 1930's soundtrack to reveal the crazy, sticky, messy side of marriage. Without using a single word "Crazy Glue" combines clowning, dance and mime into a universally accessible show guaranteed to enchant all ages and nationalities. Single Shoe Productions has toured in the UK, Germany and the USA, with future tours including Sweden and Scotland.
"no doubting the wide appeal...performed with crisp flair" - Lyn Gardner - The Guardian
Dramaturge - Katharine Markwick
Movement Director - Bert Roman
Lighting Designer - Catherine Webb
Costume Designer - Erin Nugent
Scenic Designer - Anne Gry
Dance Choreographer - Antony Palmer
Clown consultant - Alex Swift
June 3 (Friday), 9 pm
The Samsas – Theatre Laboratory "Sfumato" – Bulgaria
Chamber Hall – Plovdiv Drama Theatre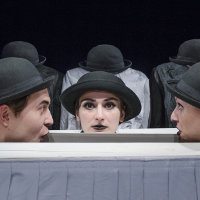 Union of Bulgarian Actors' 2016 IKAR awards for puppet theatre and for best individual achievement in puppetry (Petya Karadzhova).
"The Samsas" is a performance that makes an unusual reading of Kafka by using the rich expressiveness of puppet theatre. An inventive and creative combination of puppets, masks, acting and object theatre, it is inspired by the writer's diaries and his renowned novella "Metamorphosis". In it the common clerk Gregor Samsa undergoes an odd metamorphosis from human into an insect. At first glance, his family is a remote observer of the change but it is deeply related to Gregor's fate and is one of the reasons for his transformation. The performance creates an absurdist picture of rejection, overwhelming loneliness and personality crisis. A world built of the stuff the dreams are made of. A puppet performance for adults that does not aim at escapism, but offers awareness through the motive of the scapegoat.
Based on texts by F. Kafka
Adapted for stage and directed by Katya Petrova
Set Design and Puppets Petya Karadzhova
Music by Hristo Yotsov
Cast Angel Kalev, Anna-Valeria Bostanyan, Velislava Marinkova, Dayana Dimitrova, Ivan Shumarov, Izabela Ivanova, Lyubomir Zhelev, Radoslava Nedelcheva
June 4 (Saturday), 7 pm
Contemporary Dance Program
Chamber Hall – Plovdiv Drama Theatre
Angela Dance Company
Angela Dance Co is a contemporary dance company, bringing a refreshing artistic approach, connecting performing artists and audience through physical and theatrical communication. Angela Dance Co is based in Jerusalem, the capital and 'boiling pot' of Israel in its multicultural nature, and draws artistic and intellectual inspiration from the city's complexity and diversity.
Angela Dance Co is becoming one of the leading voices in the Israeli dance scene.
"De-parts" by Miriam Engel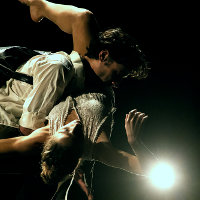 photo by Dafna Rotstain
A young couple trapped in a vicious circle of migration and evasion from their demanding identity in attempt to control a destiny foretold.
Performers: Sergey Shamota and Miriam Engel
Soundtrack: Laploma, false awakening
Dramaturgy assistance: Shlomo Plesner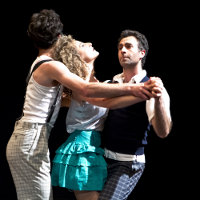 "NO HANDS" by Miriam Engel
photo by Kfir Bolotin
The piece walks on the edge of our inner borders dealing with ones attempt to change and make a difference, and the price this chance might cost.
Performers: Sergey Shamota, Ori Paniri, Miriam Engel
Music By: The Cracow Klezmer Band - Klezmer Caravan
This guest performance is supported by the Embassy of Israel in Bulgaria.
"love-joy diver"
Megan Mazarick and Les Rivera - USA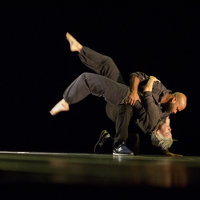 "identity-based-hip-hop-modern-dance-theatre hybrid" - The performance explores the various highs and lows experienced throughout the progression of a romantic relationship.
As a choreographer, Megan Mazarick makes work that is humorous, serious, theatrical, and personal, often including a stop motion physicality. Her choreography has been presented frequently in Philadelphia and New York City. She has toured work internationally and throughout the USA. As a performer she has worked with Susan Rethorst, Keith Thompson, Marianela Boan, Merian Soto, Anonymous Bodies, and members of Lower Left. She currently teaches at University of the Arts, Rowan University, and Blue Bell Dance Academy.
Les Rivera is a dancer, musician, and video artist living in Philadelphia. He has traveled the world as a core company member of hip-hop dance company Rennie Harris Puremovement for 10 years (1994-2004). Les has taught dance and hip-hop at multiple universities. Currently, Les works extensively with Philadelphia's dance community documenting and creating work on video for dance performances.
This guest performance is supported by the U.S. Embassy in Bulgaria.
OFFICIAL CLOSING
June 5 (Sunday), 7 pm
"Expanding Foam" – Bambula Project – UK/Italy
Chamber Hall – Plovdiv Drama Theatre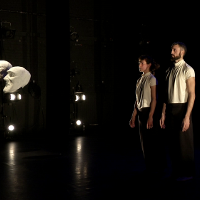 Bambula was conceived in 2013 by Gabriella Catalano and Paolo Rosini as an artistic project that celebrates the union of expressive forms and their creative purposes.
Bambula's work combines dance and physical theatre. It has explored relationships with visual poetry, photography, video Art, object manipulation and experimented with finding original as well as live improvised sound scores for its pieces.
"Expanding Foam" invites you to explore the incoherent dynamics of an oneiric journey   coming to its end. Conscious thoughts are waking up to infiltrate the previous dreams and soon replace theme.
The piece was performed at the Robin Howard Dance Theatre, The Place, in occasion of Resolution!15 Contemporary Dance Festival, London UK
"Expanding Foam, choreographed and performed by Gabriella Catalano and Paolo Rosini, is first rate. It is eloquently danced with meticulous attention to choreographic detail." - Philippa Newis, Resolution! The Place January 2015
Choreographed & performed by Gabriella Catalano & Paolo Rosini
Live music specially composed by
Marios Podaras (violin/loops)
Dave De Rose (Drums)
Nathaniel Keen (Guitar)
Costume Designer Sandro Santini
Photographer Piotr Zielewsky
Light Designer John Lucy
Masks Jake Keen
This guest performance is supported by the Italian Cultural Institute in Bulgaria.
June 6 (Monday), 5 pm
Master class with Tomas Danielis – Austria
Boris Hristov Cultural Centre – Dance venue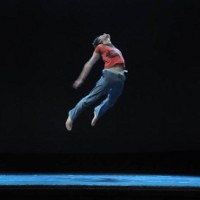 Tomas Danielis is an awarded choreographer with creative focus oriented at cross over between visual/digital arts and movement/dance as well as developing innovative movement languages for pure dance performances. His work was presented in more than 20 countries on 2 continents.
He is working closely with Anne Cécile Chane Tune, Stefan Schmid, Thomas Bergner and Ulrich Troyer, whom are creative core of his team.
This guest performance is supported by the Austrian Embassy in Bulgaria.