The fifth annual Black Box International Festival was held in Plovdiv from May 25 to May 30, 2011, with the special participation of Moscow's A. N. Ostrovsky theatre on June 18.
Eight theatre performances, along with a range of multimedia exhibits, seminars and workshops, were presented to festival-goers on three stages – the Plovdiv Drama Theatre's Chamber Hall, the Trakart Cultural Centre (Archaeological Underpass), and the Plovdiv University " Paisii Hilendarski". For the first time, the festival featured two joint initiatives. The first was a co-production with one of Russia's leading theatre companies, the A. N. Ostrovsky Theatre in Moscow, for the staging of Pushkin's The Stone Guest; the second was a long-term theatre project in partnership with the Embassy of Israel in Bulgaria called the "Face of Israeli Independent Theatre."
2011 Festival Program
Official Opening
"Face of Israeli Independent Theatre" Program
Ish Theatre
Odysseus Chaoticus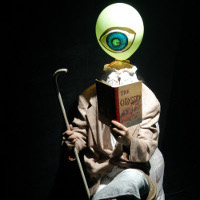 25 may - Chamber Hall, Plovdiv Drama Theatre - 7 p.m.
Odysseus Chaoticus is a cabaret show based on the travels of Odysseus (Ulysses), King of Ithaca. Parts of his legendary adventure are woven into the story of an eccentric Italian family, whose romantic-dreamer husband escapes his mundane routine to embark on an imaginative journey inspired by Homer's Odyssey. The three performers portray a multitude of characters, alternating between them at an almost dizzying pace, all while singing, dancing, and playing a variety of musical instruments. Physical theatre, clowning, pantomime, dance and live music are all packed into a deliberately "low-tech" concept, creating a sweeping rhythmic succession of scenes. Odysseus Chaoticus is unique as a full-length clown show that manages to tell a story without language in a hilarious, poetic way.
During the 2010 season, Odysseus Chaoticus performed at international festivals in Canada, Colombia, India, Panama, Turkey, Slovenia, Croatia, Serbia, Slovakia, Brazil, Ecuador and Russia.
Director: Masha Nemirovsky (winner of the 2002 Jerusalem Award for theatre)
Cast: Noam Rubinstein, Fyodor Makarov and Yolana Zimmerman
Music: Noam Rubinstein
Costumes: Svetlana Livshits
Production Manager: Alina Feldman
"…this piece is visually compelling, innovative, surprising, intimate, vulnerable, riotous, bawdy, eloquent and well executed to boot!"
Plank Magazine, Canada
"…For sheer vitality and talent there is nothing to beat the Israeli production of 'Odysseus Chaoticus'. Featuring the amazing trio of brilliant actors, the play staged with limited props is a tour de force of physical theater... "
Asian Agе, India
Contemporary dance workshop with German choreographer Erol Alexander, in association with the Alma Alter Theatre Laboratory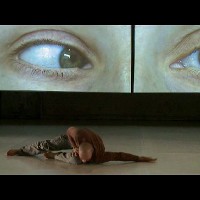 25 may - Trakart Cultural Centre in the Archeological Underpass - 2 p.m.
Renowned German choreographer Erol Alexander currently works with a variety of theatre companies and independent troupes in Berlin, Magdeburg (Germany), Vienna, and Luxembourg. He has previously worked with the State Ballet School of Berlin and the European Theatre Company in Caen, France. He has also taught master classes in such cities as Madrid, Seville, Cadiz, Antwerp, Bordeaux, and Mexico City.
SFUMATO Laboratory Theatre – Bulgaria
Monodrama Performed by Mimoza Bazova
BIRTH MARK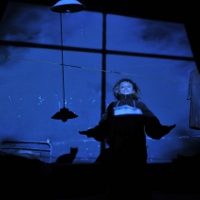 26 may - Chamber Hall, Plovdiv Drama Theatre - 7 p.m.
It's common knowledge that pregnant women can get irresistible cravings for food. According to folk legend, if an expectant mother is caught trying to steal a piece of fruit she craves and hides it against her skin – behind her back, in her bosom or under her skirt – her future child will have a birthmark shaped like the fruit on the same part of its body.
In his play, Nikolay Kolyada suggests that this fateful imprint is not as innocent as it seems and creates more than just cosmetic problems. In fact, this blemish predetermines one's entire existence, imbuing the life of this Yuliya/Julia/Julka with the scent of Russia. Her whole world reeking of fried food, burnt bacon, rot and death is inherited and archetypal, similar to that mystical image of Chekhov's Treplev: the Cosmic Soul that, despite the apocalyptic void, continues to come into the world, to exist, over and over again, illustrating the triumph of life over death and oblivion.
Ivan Dobchev
Director: Ivan Dobchev
Playwright: Nikolay Kolyada
Set Designer: Venelin Shurelov
Translator: Dobrinka Stefanova
"Face of Israeli Independent Theatre" Program
Written and performed by Inbal Lori
The Woman I Could Have Been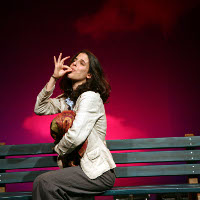 27 may - Chamber Hall, Plovdiv Drama Theatre - 7 p.m.
On the verge of turning 30, the heroine of the play realizes she's become the proverbial "loser." She blames her lot on all the women in her family and decides to confront them one-on-one in the 24 hours before her 30th birthday. Through her travels, we meet her Iraqi grandmother who can't fathom why she's not already married with kids; her anarchist mother; her decidedly menopausal feminist sister; and her misanthropic aunt. It's a moving, hilarious and bittersweet comedy.
Inbal Lori was named best performer at the 2008 Israeli Fringe Festival for The Woman I Could Have Been.
Produced and directed by Shmulik Levi
"Lori solves the anti-theatrical problem of monodramas by portraying herself all the characters that surround her, with impressive comic and dramatic skills."
Time Out, Tel-Aviv
Program: Open Stage
Diáfano Theatre Company, Spain
The Heart Made a Mess
28 may - Plovdiv University "Paisii Hilendarski" - 5 p.m.
Excerpts from Threshold, by Francisco Zarzoso; 013 Miscellaneous: Prison Report, by Rafael González y Paco Sanguino; Fingers, by Borja Ortiz de Gondra; and Ladybug Is Found Drowned in a Basket, by Juan García Larrondo. These four Spanish authors are recipients of the Marques de Bradomin prize for modern Spanish literature.
Their stories explore the common theme of how communication is becoming increasingly difficult in modern society, while delivering a healthy dose of humour.
Director: Juan Luis Mira
Cast: Lola Manzanares and Ivan Gisbert
Nevena and the Night by Georgi Toshev, Bulgaria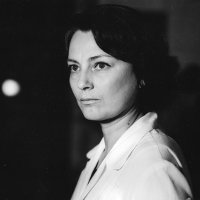 Multimedia presentation (photo exhibit and film screening) with violinist Micho Dimitrov, concertmaster of the Netherlands Radio Philharmonic Orchestra
28 may - Trakart Cultural Centre in the Archeological Underpass - 7 p.m.
This multimedia show presents journalist Georgi Toshev's auteur film about Nevena Kokanova, including authentic, lesser-known moments from the personal and artistic life of this legendary Bulgarian actress of the stage and screen. Festival-goers will also be treated to an exhibit of never-before-seen still photos from her most notable film and theatre roles. Famed Bulgarian violinist Micho Dimitrov will be on hand as a special guest.
Seminar – "Karbovski vs. Karbovski: On the Genesis of Angry Love", Bulgaria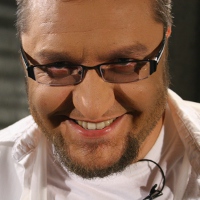 The author presents his play American Pig with actor Stefan Popov
30 may - Trakart Cultural Centre in the Archeological Underpass - 7 p.m.
Wrathful, hurt, sensitive, arrogant, and cynical, Martin Karbovski is a typical product of modern society. He sees and knows the same things everyone else does, but what sets him apart from the rest is that he doesn't keep quiet about it. An eloquent speaker with an uncompromisingly critical eye, Martin expresses love in his own angry, at times coarse, but ultimately profound way. The play follows the internal dialogue between a man and a woman, relating the story, progress and failure of a love affair in the valueless, arrogant world of the 21st century. coarse
Special Guests
A. N. Ostrovsky theatre, Russia
The Stone Guest by Alexander Pushkin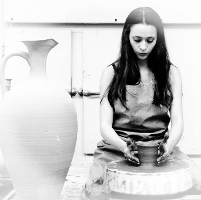 18 юни - Chamber Hall, Plovdiv Drama Theatre - 7 p.m.
An original, modern interpretation of Pushkin's The Stone Guest by director Olesya Nevmerzhitskaya of the famed A. N. Ostrovsky theatre troupe in Moscow.
This co-production with the Black Box ICTF makes its Bulgarian premiere on June 18, 2011, in Plovdiv, before opening in Moscow a few days later. During their stay in Plovdiv, the creative team will host two workshops in tandem with the Paisiy Hilendarski University: "Breathing Techniques" and "Speaking for the Stage" with theatre director Olga Vasileva.
Director: Olesya Nevmerzhitskaya
Producer: Oleg Klenin
Cast: Anna Teuvazhukova, Tatsiana Belkavets, Denis Kumokhin, Andrey Suchkov, Mikhail Shilov
Set Designer: Mikhail Kukushkin
Composer: Zaur Fakhradov