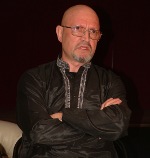 Bulgarian mime artist Velyo Goranov was a special guest of the Festival's third edition.
The well-known Bulgarian actor is an iconic figure on the European pantomime scene, along with Marcel Marceau, Henryk Tomaszewski and Ladislav Fialka. He founded the Pantomime studio and Dvizenie theatre.
Words of Silence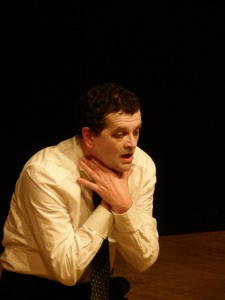 Pantomime monodrama
Laurent Decol, France
25.06.2009, 9:30 p.m.
Hindlian House, Old Plovdiv
This production marks Laurent Decol's long-awaited return to Bulgaria. A student of the legendary Marcel Marceau, Decol now teaches at the school bearing his master's name: the Marcel Marceau School of Pantomime in Paris. Using the language of mime and gestures, the monodrama Words of Silence expounds on 12 universal human themes, including love, life, death, and creativity.
Workshop: La technique Marcel Marceau et la technique Étienne Decroux
with Laurent Decol, France
26.06.2009, 7:30 p.m.
Trakart Cultural Centre, Archeological Underpass
This workshop presents the unique theatrical techniques of the two grandmasters of mime.
La Linea / The Line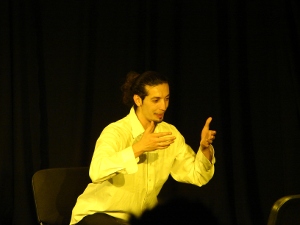 Pantomime monodrama
Tarick Markovich, Bosnia-Herzegovina
26.06.2009, 9:30 p.m.
Hindlian House, Old Plovdiv
"I'm not engaging the audience in dialogue; I'm including them in the performance. Faced with the eternal question of 'Why?' spectators search deep within their psyche for their own 'Because'!" That's how Tarick Markovich – author and performer of this breathtaking monodrama – describes his work. The production has received a number of international awards and recognitions. The show comes to Bulgaria after successful tours in Slovenia, Croatia, Serbia, Poland, and the United Arab Emirates. Tarick Markovich performs at the Tuzla Theatre and Zenica National Theatre.
Mira Mirrors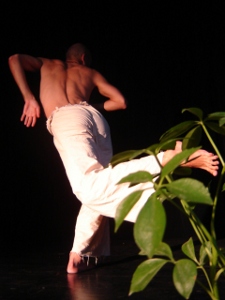 27.06.2009, 9:30 p.m.
Hindlian House, Old Plovdiv
Monodrama
Nilson Muniz, Brazil
Challenging our traditional concepts of what theatre should be, this monodrama combines song, graceful choreography, and the emotional sensitivity of a far-off and exotic culture. It also offers a theatrical take on the human condition – the world through the looking-glass, inhabited by our genuine thoughts, feelings, and passions.
The Smile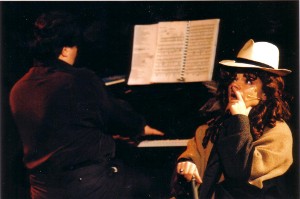 28.06.2009, 9:30 p.m.
Hindlian House, Old Plovdiv
Monodrama, Cabaret Theatre
Mania Papadimitriou, Greece
Starring renowned Greek actress Mania Papadimitriou and pianist Dionyssis Mallouhos, The Smile is an artful blend of Greek culture and musical cabaret. Mania Papadimitriou received the Kotopouli award for her lead performance in Vasili Katsikonouri's Gala, directed by N. Mastourakis (2005). She also won best actress in a leading role for the 2002 Katerina Evangelakou film Think It Over. Papadimitriou has also been directing for theatre since 2001. Her plays include Nicaragua – Case 315, The Other Death of Joana from Lorenz, and Thou Shall Not Covet Thy Neighbor's Wife, staged by the Athens National Theatre.
Pilgrim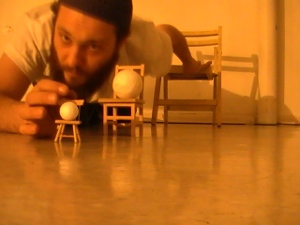 29.06.2009, 9:30 p.m.
Hindlian House, Old Plovdiv
Monodrama
Elian Valaji, Israel
This production is made possible through the generous support of the Embassy of Israel in Sofia.
This compelling monodrama revisits the ancient myth of Joan. It draws on a wide range of theatrical styles, bordering on the experimental. Writer/performer Elian Valaji is one of the rising stars of the contemporary Israeli theatre scene. An actor with the Habimah National Theatre in Tel Aviv, he's made the rounds of international festivals in Germany, Austria, Spain, Italy, England, and South Korea. Elian Valaji has directed Harold Pinter's The Room and his playwriting credits include Orchestra, The Tree, Faces and Bonsai.